Another way to create Lagoon habitat for hoverflies (and other insects) is by drilling, cutting or boring holes in tree stumps. This has been an effective method for creating habitat for the endangered Pine Hoverfly in pine trees, habitat also used by Callicera, Sphengina, Xylota, and of course Myathropa. See below for some simple guidance put together for the Buzz Club detailing how to create these holes:
A beautiful sounding farm in Norway has done just this, in part to encourage hoverflies and boost pollinators, but also as part of their efforts to educate and promote methods for increasing biodiversity and inspire others to do the same.
All photos and information thanks to Jurgen Wegter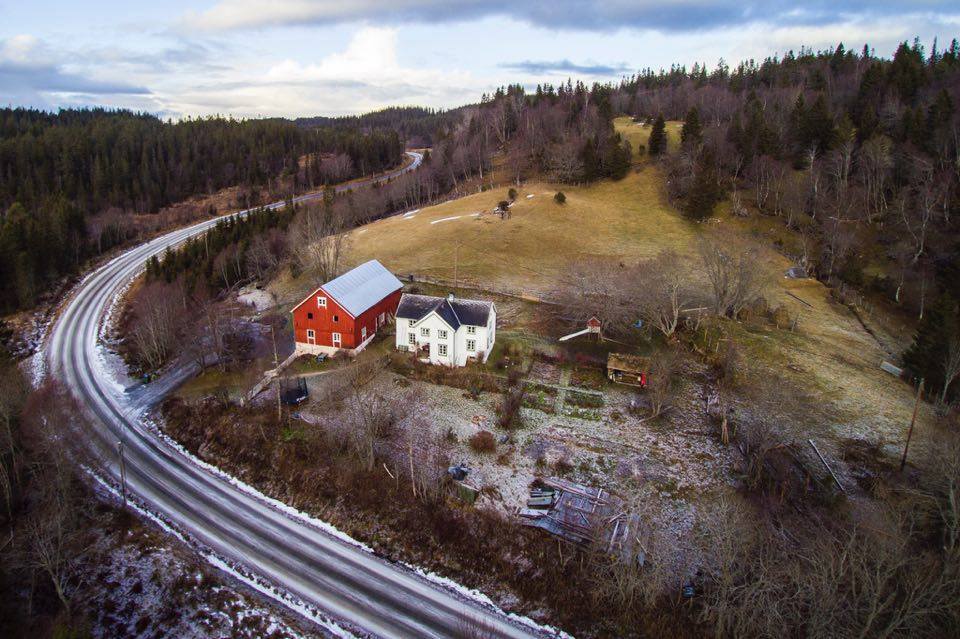 Inspired by the Hoverfly Lagoons project, they've cut holes in both birch and spruce stumps using a chainsaw to encourage hoverflies to use this habitat on their farm.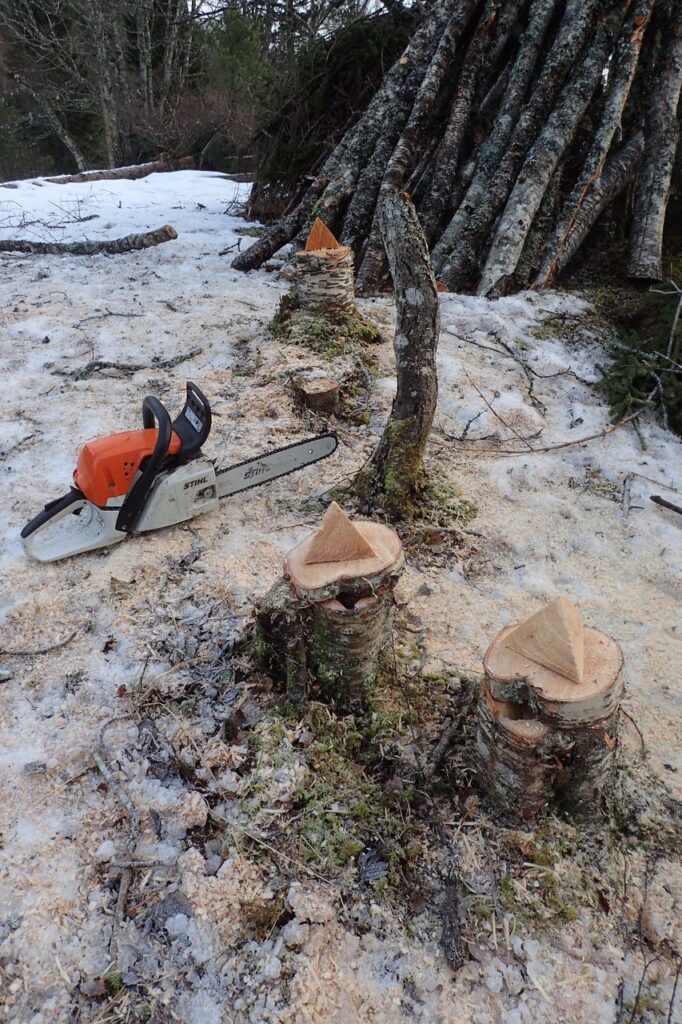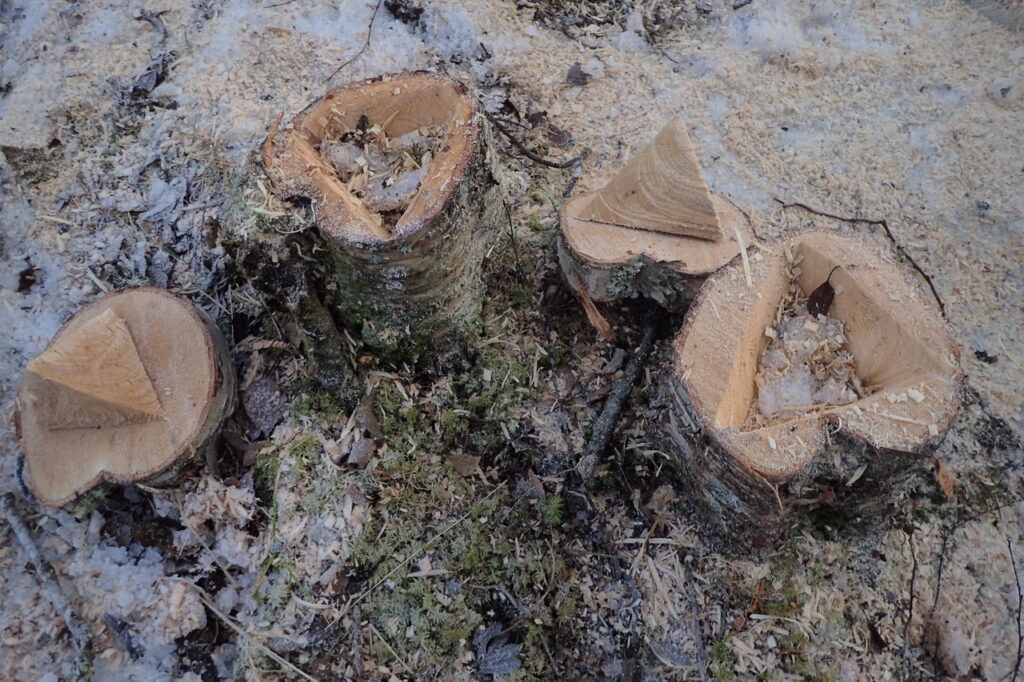 By cutting a lid to place over most of the cavity, this prevents water evaporation, protects from the elements and from potential predators.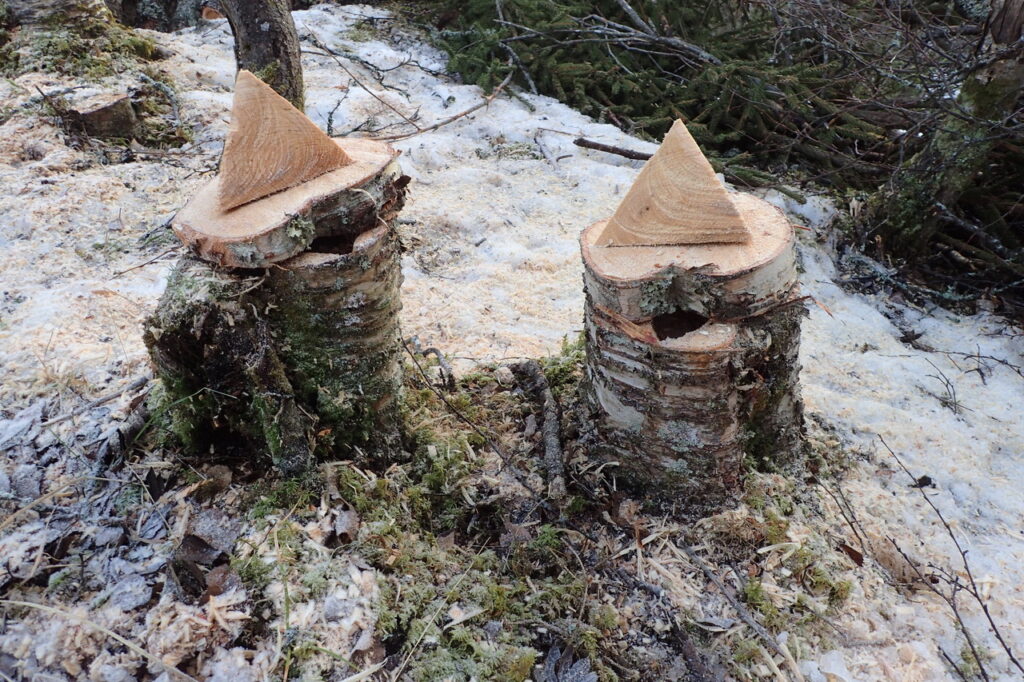 The holes are ideally filled with sawdust created from the sawing process, and then fill naturally with rainwater.
---
Stump Lagoons a success in Norway!
These Lagoon holes in stumps attracted some of the 44 hoverfly species recorded on the farm (so far). Including Eristalis sp.: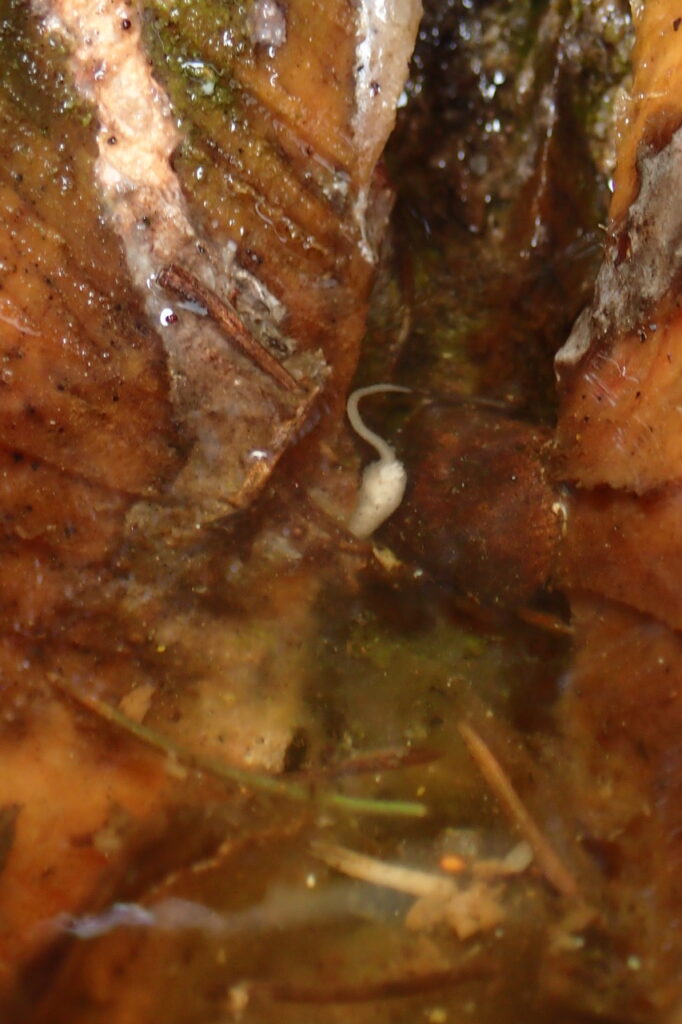 And the smaller Sphengina sp.: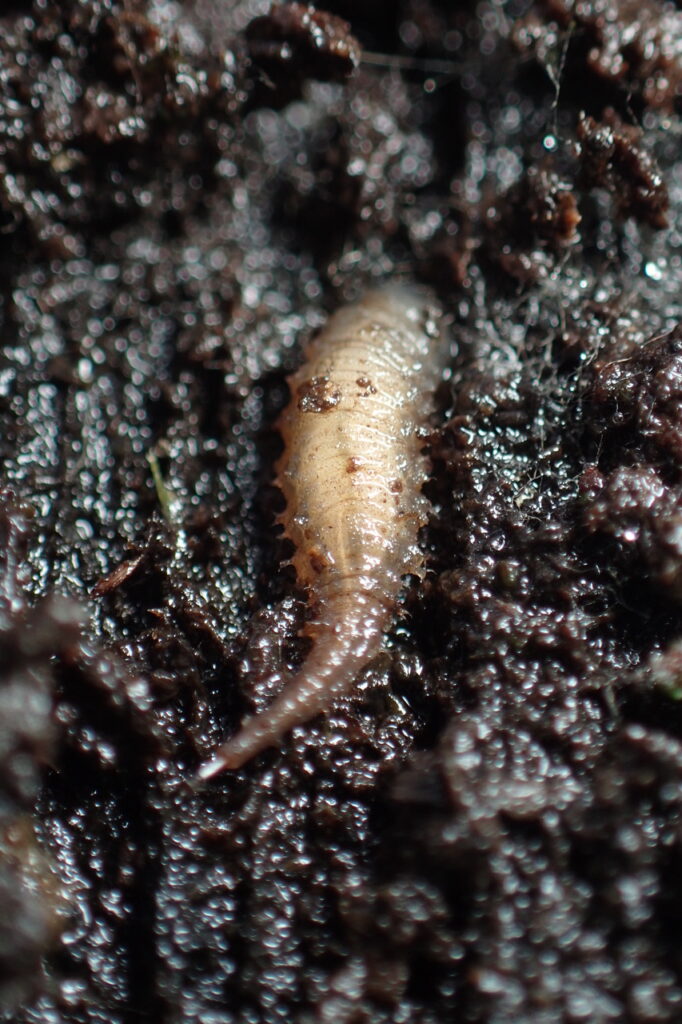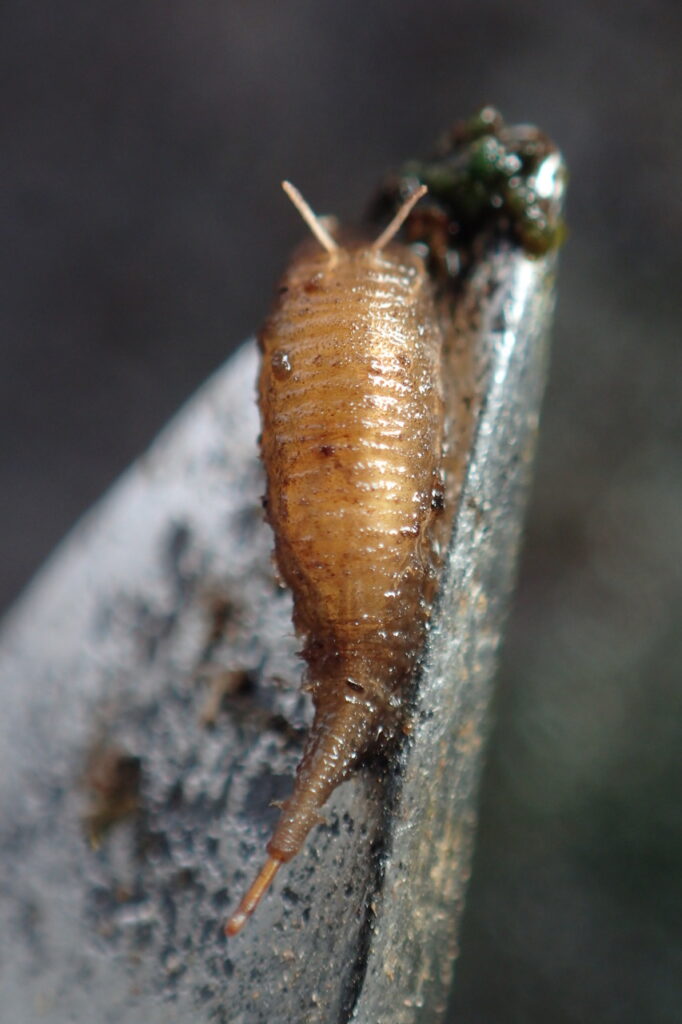 The long-tailed larval stage is difficult to identify for this group of hoverflies in the UK, and with an additional suite of species in Norway, even trickier. The easiest way of identifying species is by collecting the pupae, or even the larvae and rearing them through, and waiting for the adult stage to emerge (which is normally more straight forward to identify).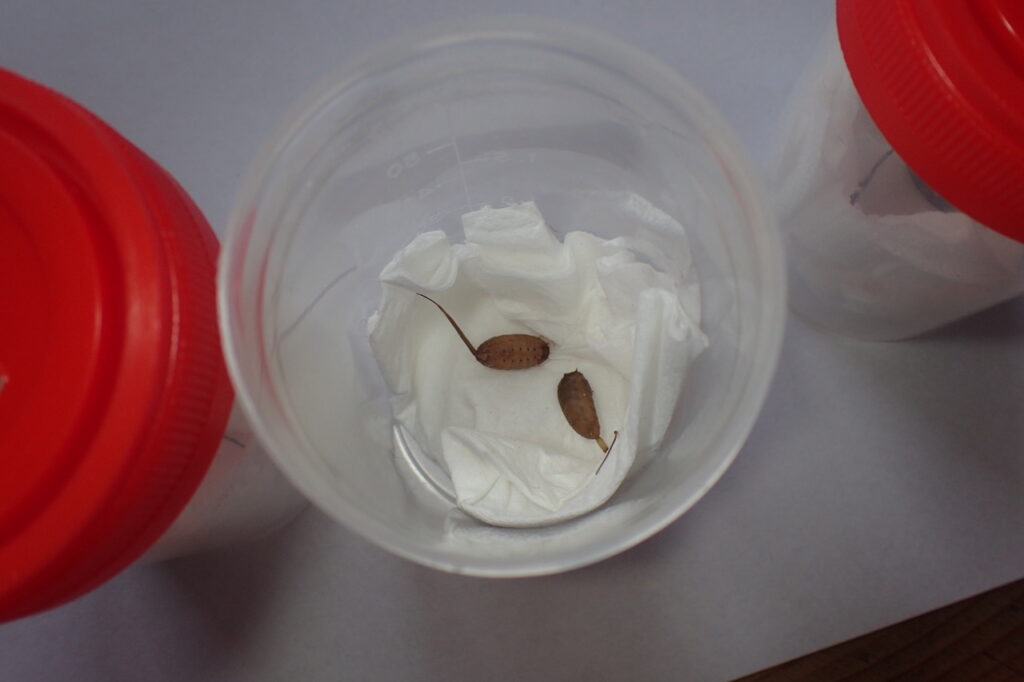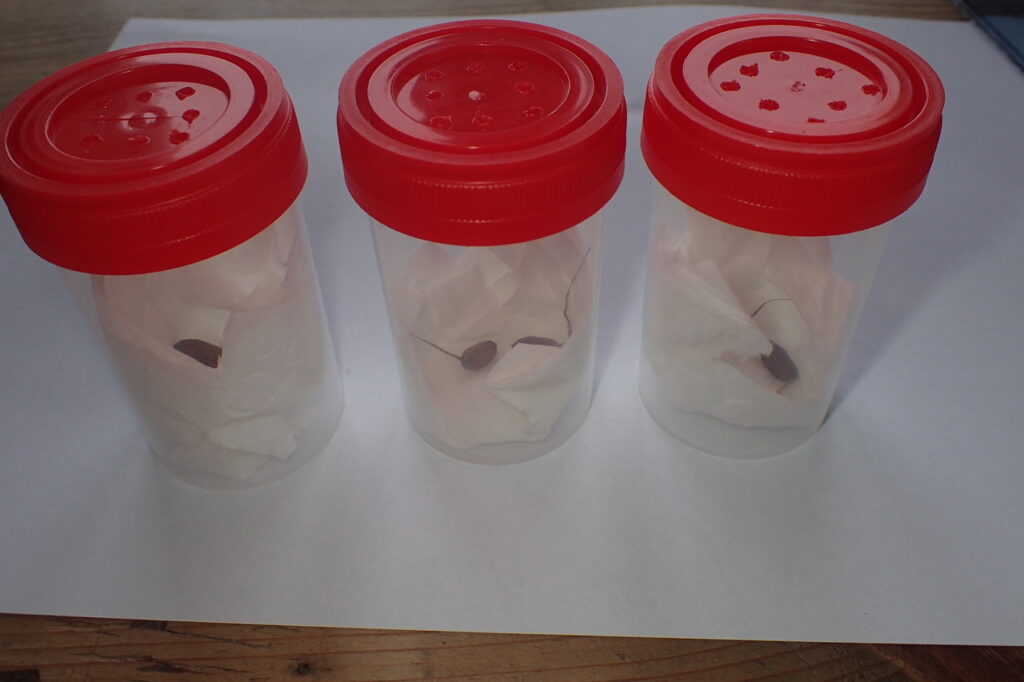 ---
Watch this space…